The Fright Night franchise has endured in a variety of incarnations. The original film was released in 1985 and was followed by a direct sequel in 1988. These were followed by a spin-off comic book series, as well as an unofficial Indian remake in 1989. In 2011, the film endured the first remake of two in the USA; an in-name sequel/reboot followed in 2013. A new documentary was released in 2016.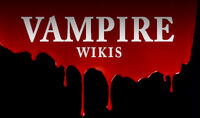 Tom Holland's original classic not having decent special features is a crime against humanity. The recent blu-ray was a limited printing and the only extra feature was an isolated soundtrack. Fright N…

I Like to read & Watch Sci-fi Films but i really love Horror movies with Blood and Gore. I also like to read comic books and hangout with my friends and play some video games too.
WHO LOVES COLIN FARRELL & JERRY DANDRIDGE CUZ' I DO??? I Love him soooooo much i can't live w/o him!!!!
See more >
Community content is available under
CC-BY-SA
unless otherwise noted.